NBAX Architecture & Design has completed construction on a landmark museum as part of a larger extension of cultural facilities in Kaihua, Zhejiang Province, China.
The museum is part of a vision by the local government to highlight Kaihua's history with new developments that attract tourists with a diverse mix of historical and contemporary features.
The museum is set to open this year and will offer a range of experiences including an exhibition area, a small hotel, shops and a restaurant, reflecting the rich local fishing culture stretching back hundreds of years.
The distinctive building shape is placed in a unique natural setting, bordering a river and surrounded by densily overgrown mountain ranges typical for the region.
The local fish culture and fishing traditions are echoed in the concept design of the facade and landscape. The two separate building volumes that house the exhibition and the restaurant are connected by a porous structure inspired by fish scales. This light weight aluminum roof arches over the entrance area creates an ever changing light and shadow pattern in between the two volumes as well as in the interior, reminiscent of light pertruding through tree branches and leaves.
Client: Kaihua City Government
Year: 2020-2022
Project Type: Commission
Status: To be Completed in 2022
Location: Kaihua District, Jinhua city, Zhejiang province
Built Area: 3500 square meters
Height: 24 meters
Program: Aquarium, restaurant, offices, exhibition, hotel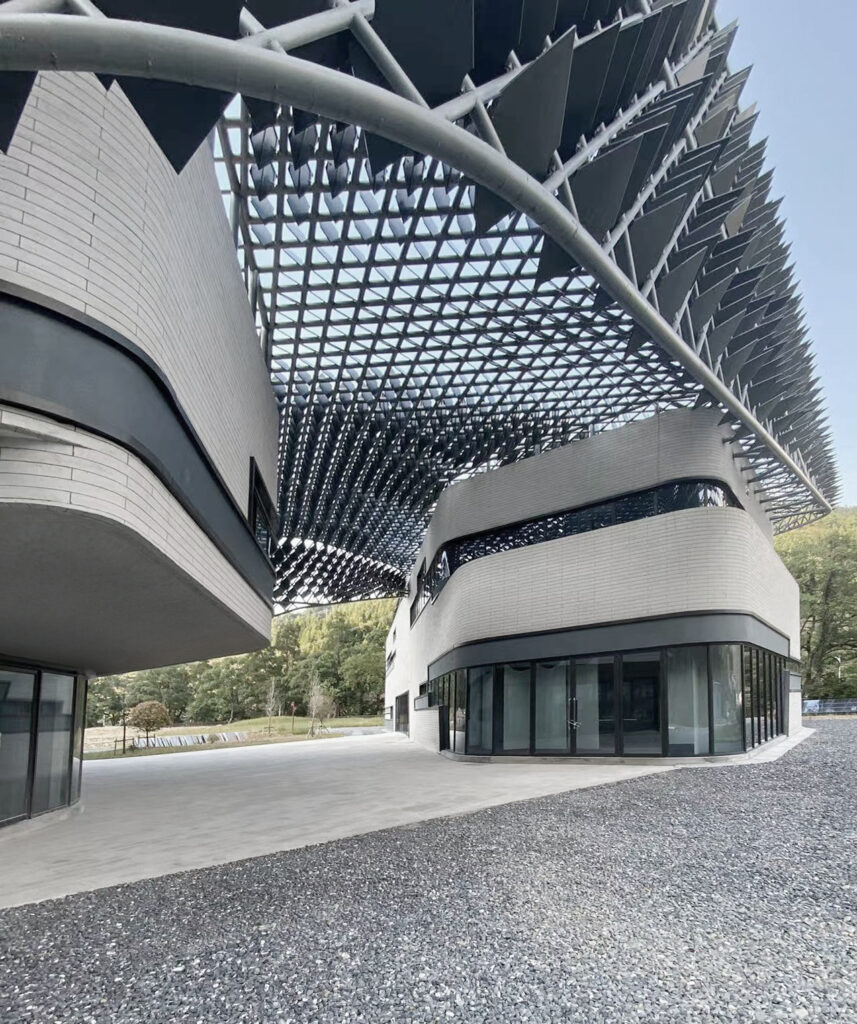 The landscape surrounding the museum undulates around the main volume and stretches out to connect to the river and road network. The fluid line network guides the visitor to the building and captures it from different perspectives enhancing the light conditions created by the porous skin.
"The design of the light roof structure in contrast to the heavy building volumes creates a strong identity and allows for a highly functional interior while preserving easy maintenance of the detailed facade" said the practice.
"Defined by concepts of a building that changes with the time of day and different seasons, the differently angled facade elements are designed to let in more light when the sun sits low in the winter and evenings and reduce direct sunlight and heat during the summer. Adjustments to the angles can also be made at a later stage, due to the flexible nature of the connection points."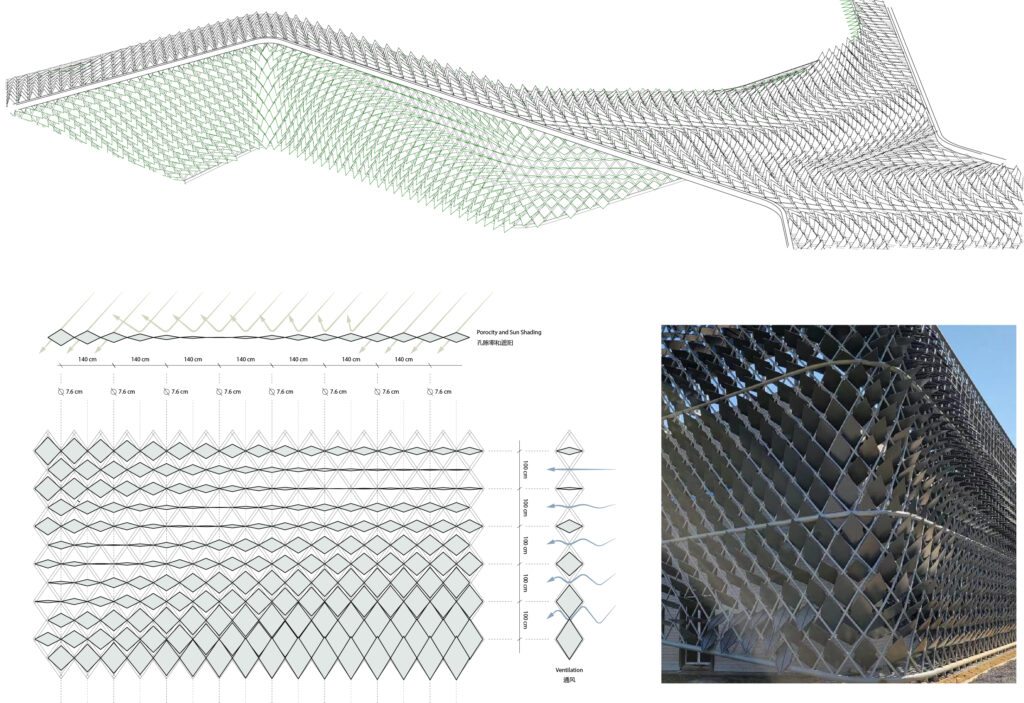 The project forms part of the city's ongoing plans to become an attractive tourist destination, while also maintaining its cultural roots and highlighting the local history. It will also provide residents and visitors with a relaxing way to experience nature, history and local food in a unique environment.
NBAX Architecture & Design, led by Nicola Beck, is a young firm currently working on several other landmark projects in the region soon to be completed.