We are currently in process of updating our website.
In the meantime, please feel free to contact us for further information.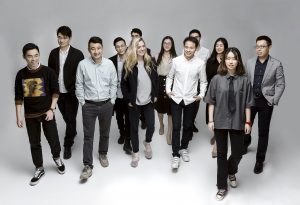 NBAX was founded by Nicola Beck in 2016 in Austria and in Hangzhou, China, in collaboration with 中国城市建设研究院有限公司浙江分院 (China Urban Construction Research Institute Co., Ltd. Zhejiang Branch). The office is compiled of a team of hand-picked local professionals with a variety of expertise, that collaborate with the most high-end practices and companies in the fields of design, architecture, construction and manufacturing. The firm prides itself on bringing together today's international elite in order to innovate the field of architecture and give rise to a new generation of professionals. The team consists of architects, designers and engineers from different backgrounds and is supported by a local network of builders and project managers.