The recently completed Shanghai interior for Ocean Grace International includes a beauty clinic with stem-cell treatments, event spaces, a runway, clothing stores, tea and cosmetics stores, as well as several innovative health-related product stores. The space is located in bustling commercial center of Shanghai, Xujiahui, and stretches over two floors with 1300 square meters of commercial space.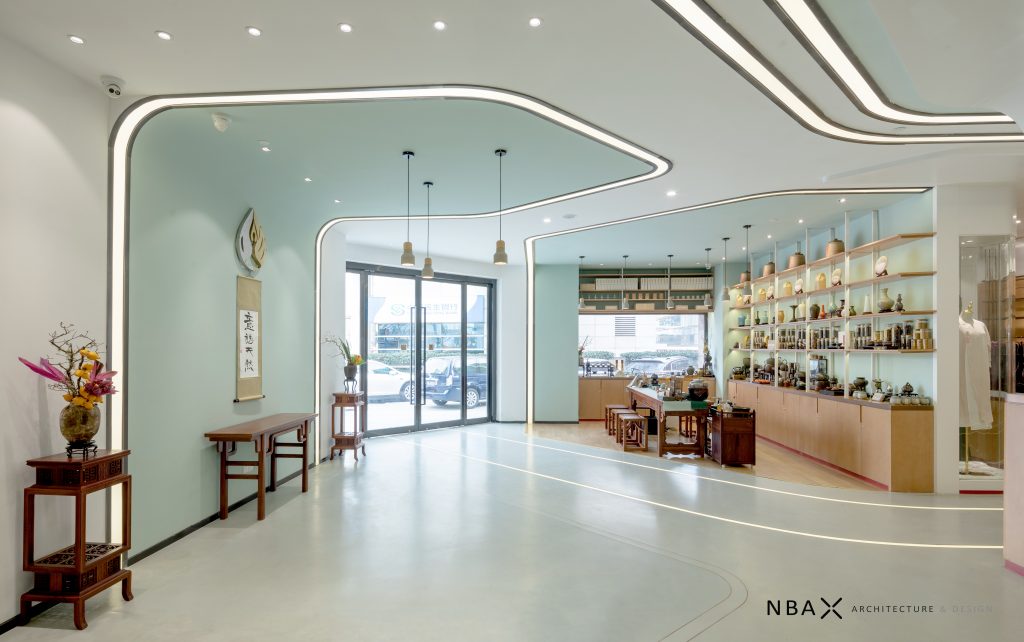 Location: Shanghai, Xujiahui
Built Area: 1,300 square meters
Height: 2 floors
Program: Beauty Clinic, Shopping, Office, Entertainment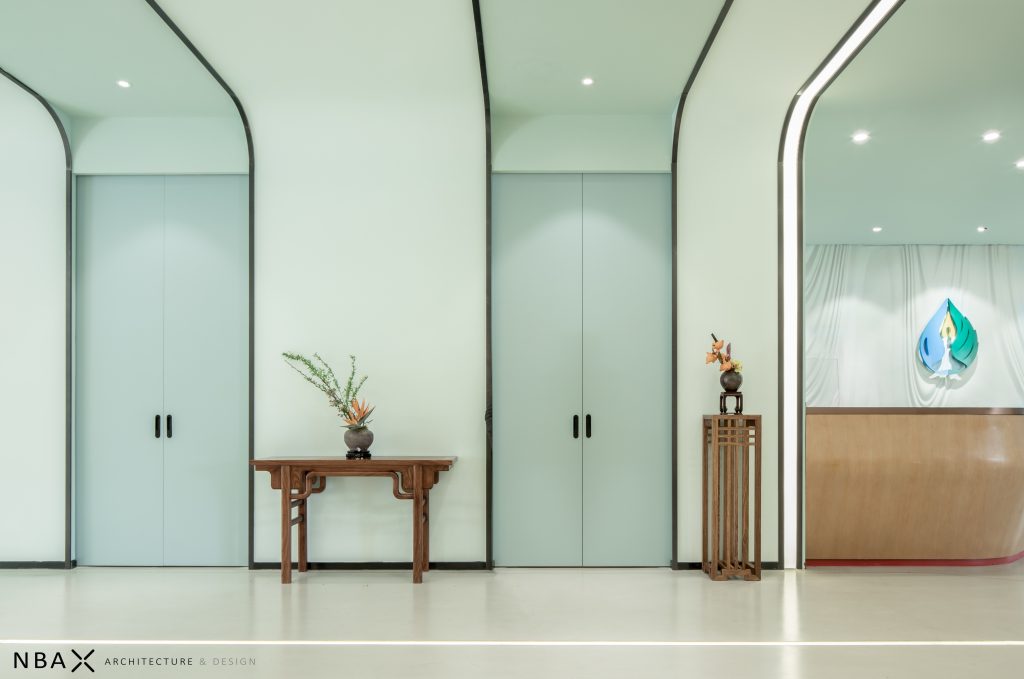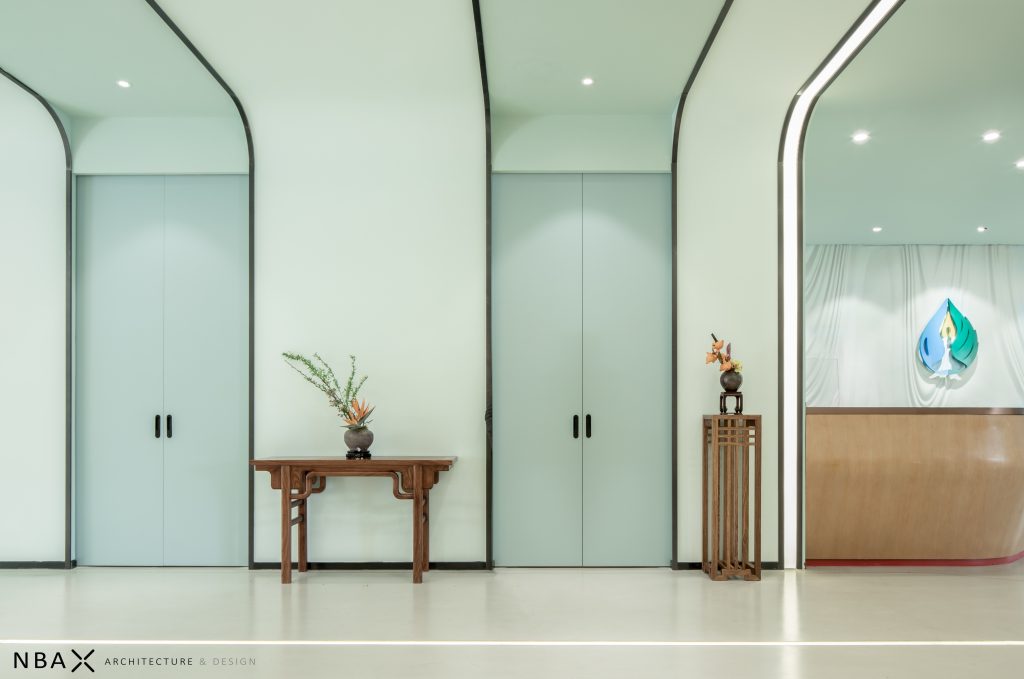 The goal of the owners was to reflect their ideology of a holistic life that combines traditional Chinese products and services with innovative treatments and devices. The interior design brings together futuristic design details with traditional Chinese furniture as well as calming colors and light conditions: The details are inspired by natural forms and visualize the fluidity of water as well as the movement of fish swarms as computer-generated patterns that are manufactured locally and serve as a contrast to the intricate traditional Chinese furniture.